Fretboard.com

Matt.7:7
---
Update: 16 November, 2021
Welcome to Fretboard.com, your home for real and meaningful lessons - and some interesting articles, too.
First-time visitor? Bookmark this site! To be included in our mailing list, click here; please put "mailing list" in the Subject line. We promise to not send a constant barrage of daily or weekly junk to remind you we exist - we're not insecure like many other sites, as if you would forget about a worthwhile site.
We have updated things a bit here, corrected a little and posted PDFs of all the Guitar "Basics" lessons and Bass "Fundamentals" for you to download so you can study them offline. We are doing some housekeeping and getting ready to get the Mandolin Lessons into the PDF format as well. Stay tuned!
Some more exciting news to announce and share: We now have video lessons available here: Outsmart Your Guitar on Patreon. It is a monthly subscription. I've kept prices affordable, so you can benefit! If you would like to continue to support all our efforts here and elsewhere, please subscribe to help keep us up and running!
On our Patreon channel we offer two tiers to choose from: Building Blocks is Tier One at five bucks a month, and covers beginning to early intermediate level Then we have Backstage Pass as Tier Two at ten bucks a month, which covers intermediate to advanced levels. Over time, both tiers will also feature video "articles" which will discuss such topics as chord theory, how to apply scales in soloing, use of arpeggios in soloing, some theory, time keeping skills improvement. We will also be offering videos on a whole host of topics apart from lessons you will find useful. Topics will range from how to set up a pedal board, pedal basics, videos on guitar configurations, like the Stratocaster. Lots of other stuff will be featured over time as well, like how to mic up your guitar amp for live gigs, discussions on improving time keeping skills, and studio tips and tricks as well. And that's just for starters.
The bottom line? For just 60 bucks or 120 bucks a year, you get high quality instruction and more from a lifelong professional musician! So, become a Patron and help keep our services up and running to be your main resource for all things guitar!
We also now have a channel on Youtube: You can find it as Outsmart Your Guitar. These videos are free, of course, and represent a sampling of what you will find on Patreon. So be sure to like and subscribe! And be sure to spread word to your friends, too.
Our Facebook page is going strong with a lot of followers, too. You can do that here. We offer links to Outsmart Your Guitar on Youtube lessons, advice and a forum for players to visit and chat together as a way to share information, discoveries, whatever it is to help one another learn, play and grow as guitarists. You can learn, you can post, you can ask fellow members questions. It's a place to gather and get some inspiration and encouragement from us, and more importantly, from one another. So please join up - and tell your playing friends to come on over as well. All we ask is that you play nice and do not insult or put anyone down. We're all brothers and sisters in music here and in different places in our journey. Let's keep it clean!
For those of you who are involved in Take Lessons learning, either in person or via video lessons, we have some news for you, too. As a Take Lessons student, you now have access to pre-recorded video lessons. And we have posted a fair number of them up on that site, being a Take Lessons teacher of guitar. So you can supplement your learning by going to takelessons.com, signing in and going to the "Live Studio" and looking through the available videos. Our videos begin with "Outsmart Your Guitar(tm)" in the title at the beginning of each video, or are listed under Geoff Arnold. We will be adding content regularly. PDF material is also available for you to download for each lesson.
As always, Our Policy: Constant stimulation is worthless; it is also foolish. We call this the "shark mentality". Sharks must keep moving to live. If they stop, they die. Musically, if you think you must continually put new information in or you're not learning, you are wrong. That is not learning, it is "feeding". Feeding does not nourish; absorption does. If you do not absorb information, you haven't learned anything. So we are not going to throw just anything up to satisfy the "need" for you to see something "new" on this site. We want you to return because of substance in our lessons. It is called the "quality over quantity" approach, which is a superior model. Fair enough?
* * * * * * *
The Archive is where you can find past lesson articles quickly, and go directly to a topic you wish to study. It's slowly expanding, so if what you're looking for isn't there yet, it will be at some point. Articles of interest will soon be archived there, too, to keep the home page a little less cluttered.
The Stolen Gear Registry is here, and it's free. Thieving magpies continue to make musicians' lives very unhappy. So we have a place for you to let people know what to look for. What that means is, if you get ripped off, let us know by contacting us with descriptions (distinguishing marks/battle scars), location of said marks/scars, and pictures of the instruments if possible. At least a URL where they may reside will work, too, and serial numbers if you have them. Write to us here to request posting - and include relevant data for us to include.



Current Lesson Installments (including posting date):
20 April, 2020: Guitar Players: The most recent Guitar Basics column. This series is now complete and focuses upon things guitar players transitioning from beginning to intermediate ability should know. It isn't meant to be exhaustive, but more a reference of what you should be somewhat familiar with as a means of gauging what you should be pursuing if you've been playing for around two to three years. It contains 26 lessons and a "final thoughts" column at the end.
25 April, 2020: Bass Players: The newest Bass Fundamentals column is here. This series focuses upon things all Bass players in transition from beginning to intermediate level should know. It isn't exhaustive, but a reference of what you should be familiar with as a means of gauging what you should be pursuing if you've been playing for up to about two to three years.
24 April, 2020: Mandolin Players: The next lesson in the Beginning Mandolin column is here. The beginning of the series starts here. Jump on into the world of this amazing instrument.
11 Feb. 2014: Worship Musicians: The most recent 'The Art Of Worship' can be found here. While you can still access all previous articles, we are revamping this column to better serve the needs related to effective and meaningful musicality in worship. We are still seeking someone with the heart to share their experience and also having the ability to convey musical concepts in a way that is instructive, informative and edifying. You can still read from the beginning here.
26 Feb. 2014: Music Theory: The fourth installment is here; the introductory Primer is here. Posting is sporadic and will be progressive. This column is presently on hold for the moment.



Further Reading
And the usual contact stuff...
Comments are always appreciated. We also welcome ideas, suggestions and anything else you might find useful; this site is yours as much as it is ours. Help us out, let us know what you want to see, what you're not finding at other sites. And if you have criticism, please do not hesitate to speak your mind. We welcome all views here because we are committed to making this a great place to learn and grow!
All your QUESTIONS will be answered by e-mailing me here. After all, this site is all about providing you what you need to become a better player, to improve your skills on your instrument. And as the head of musical development, I want you to understand I take a personal interest in your improvement. We are not a corporate shop, we are musicians who work in the music field, so this site may not always be updated every five seconds. You can contact me with any questions or comments - including criticisms, requests or corrections you might have. And remember: there are no stupid questions. I pledge to give a personal response to your inquiry, not a computer generated pile of nothing.
Yes, there are a boat load of guitar sites out there. But a lot of them are really not very good at all. Yes, there are good teachers on Youtube, we are among the few. However, the Youtube repository of ineptitude and mangled guitar "experts" and their "lessons" is a minefield of bad choices. Be careful!
*******
My Credentials:

My name is Geoff Arnold, and I am the head of musical development for Fretboard.com. I bring over 40 years of experience as a music industry touring and studio musician (I am multi-instrumental) to the table. Why should this be important to you? You want an editorial staff that actually knows what they're doing, which is directed and focused, based on real world experience, and in presenting material that actually works, because it is used in the real world of music education; it is not based on notions, ideas and theories from people who don't have first hand knowledge from countless gigs or years of teaching experience. You want qualified professionals as consultants and contributors to this site. You want them all to be passionate about music. That's me. And that's our slowly growing staff.
Personally, my active work history includes, in no particular order, the following:
Ongoing professional Guitar and Bass services, for hire both in studio and touring (40+ years)
Founding member of the CCM/Worship Band "Echoes Of Creation"
Ongoing professional Recording and Live Sound Engineering services (40+ years)
Children's Worship Music Leader and guitar player in main worship at local churches in Hillsboro, Oregon (2004 - 2018)
Ongoing involvement in prison mission outreach and music ministry, with the invaluable support of PMA
Director of Music Ministry and Worship Team musician in Los Angeles, California 1999 - 2004 (also provided, guitar, bass, and recording and sound engineer services)
Music Instructor on staff at Seattle Central Community College 1988 - 1992, Seattle, Washington
Ongoing active student roster via remote (Skype/Zoom) and in person (30+ years), with students from around the world learning and growing in their skills on guitar
You don't get and keep these kinds of gigs if you don't know what you're doing!
Thank you for your time and attention in visiting our site.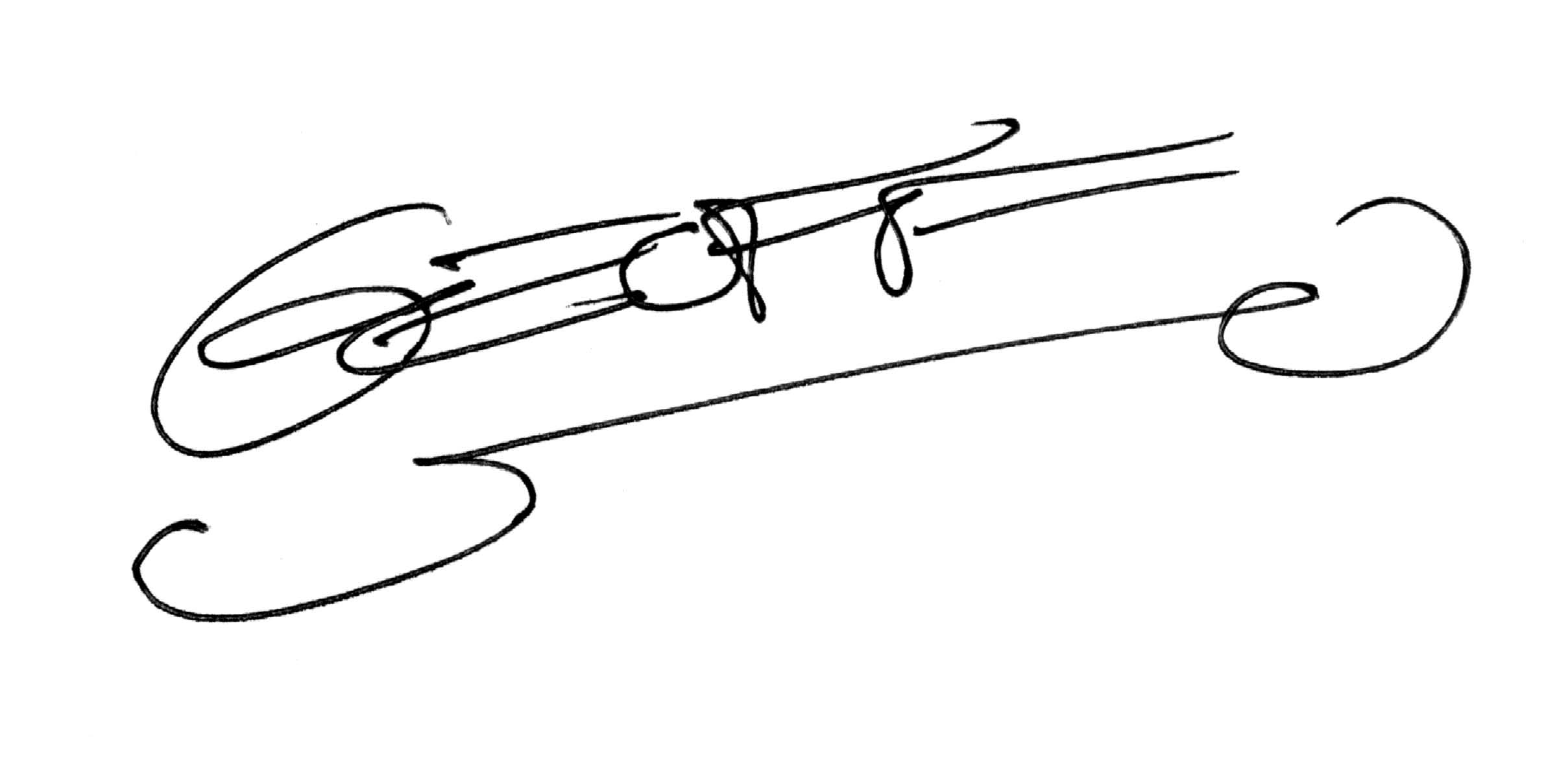 ---
All content on this site is Copyright © 1999--2021, Fletcher Music Services, Geoff Arnold and Fretboard.com, except where noted above and throughout the text and video materials contained within this site. Copying, reprinting, reposting, or any other form of use of content presented on this site, without the express written permission of the content owner(s), is strictly forbidden.
Latest Revision: 16 November, 2021